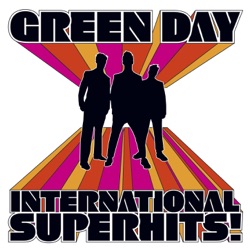 When I Come Around
Green Day
23 hours ago
Sweet Fire of Love
Robbie Robertson
23 hours ago
All Along the Watchtower
Jimi Hendrix
23 hours ago
The Safety Dance
Men Without Hats
23 hours ago
Hungry Heart
Bruce Springsteen
23 hours ago
Bohemian Rhapsody (2011 Remaster)
David Bowie & Queen
23 hours ago
Owner of a Lonely Heart
Yes
23 hours ago
Light My Fire
The Doors
23 hours ago
This Time
Bryan Adams
23 hours ago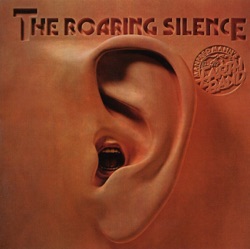 Blinded By the Light
Manfred Mann's Earth Band
23 hours ago
View more
CFMI Classic Rock 101 - live
Greatest Hits 70's 80's & 90's
CFMI-FM branded on-air as Rock 101 is a Rock music radio station broadcasting from the region of British Columbia.
Rock 101 provides classic rock music and the greatest hits of the 70's, 80's and 90's.
Besides great music, Rock 101 produces great quality content. Enjoy your day with great music, entertainment, and informative shows, as well as great contests.
Main Programs
Willy in The Morning
Robin LaRose
Dean Hill
Scott Alan
Craig Thullner
Main DJs
Willy
Kim
Alece
Dean Hill
Scott Alan
Craig Thullner
Frequencies CFMI Classic Rock 101
New Westminster: 101.1 FM
Top Songs
Last 7 days:
1. Kim Mitchell - Rock'N'Roll Duty
2. Tom Cochrane - Life Is a Highway
3. Fleetwood Mac - You Make Loving Fun
4. Ben Gidsjoy - Bounce With Me
5. Kim Mitchell - Lager and Ale
6. Headpins - Don't It Make Ya Feel
7. Lighthouse - Sunny Days
8. Harlequin - Sweet Things in Life
9. Loverboy - Working for the Weekend
10. Eddie Money - Take Me Home Tonight
Last 30 days:
1. Kim Mitchell - Rock'N'Roll Duty
2. Tom Cochrane - Life Is a Highway
3. Van Halen - Panama (2015 Remastered)
4. Twin Peaks - Track 16
5. Kim Mitchell - I Am a Wild Party
6. Ben Gidsjoy - Bounce With Me
7. Def Leppard - Foolin'
8. Headpins - Don't It Make Ya Feel
9. Spirit of the West - Home For a Rest
10. Twisted Sister - We're Not Gonna Take It
Related Podcasts
Contacts
Social networks
Share
Comments