Every Little Thing She Does Is Magic
The Police
23 hours ago
You Ain't Seen Nothing Yet
Bachman-Turner Overdrive
23 hours ago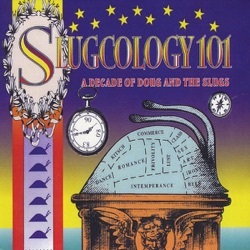 Too Bad
Doug & The Slugs
23 hours ago
Sweet Home Alabama
Lynyrd Skynyrd
23 hours ago
The One I Love
R.E.M.
23 hours ago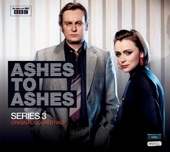 Girls Just Wanna Have Fun
Cyndi Lauper
23 hours ago
Drive My Car
The Beatles
23 hours ago
The Old Apartment
Barenaked Ladies
23 hours ago
She Drives Me Crazy
Fine Young Cannibals
23 hours ago
Walk This Way
Aerosmith
23 hours ago
View more
CKCK-FM 94.5 Jack FM - live
Regina's Greatest Hits
CKCK-FM branded as Jack 94.5 is an Adult Hits radio station from Regina, Canada.
The station was one of the first to airs with an Adult Hits format, broadcasting Regina's greatest hits.
Jack 94.5 is the home of Sheri and Woody on the morning show, a Canadians' favorite, and other fun shows and entertainment.
Main Programs
Sheri & Woody
Colleen
Shack
Derek
Rob
World Famous Sunday Morning
Main DJs
Buzz
Sheri
Woody
Colleen
Derek
Rob
Categories:&nbsp
Classic Rock, Classic Hits
Frequencies CKCK-FM 94.5 Jack FM
Regina: 94.5 FM
Schedule
| Time | Program |
| --- | --- |
| 5:30 a.m. - 9 a.m. | Sheri & Woody |
| 9 a.m. - noon | Colleen |
| noon - 3 p.m. | Shack |
| 3 p.m. - 6 p.m. | Derek |
| Time | Program |
| --- | --- |
| 5:30 a.m. - 9 a.m. | Sheri & Woody |
| 9 a.m. - noon | Colleen |
| noon - 3 p.m. | Shack |
| 3 p.m. - 6 p.m. | Derek |
| Time | Program |
| --- | --- |
| 5:30 a.m. - 9 a.m. | Sheri & Woody |
| 9 a.m. - noon | Colleen |
| noon - 3 p.m. | Shack |
| 3 p.m. - 6 p.m. | Derek |
| Time | Program |
| --- | --- |
| 5:30 a.m. - 9 a.m. | Sheri & Woody |
| 9 a.m. - noon | Colleen |
| noon - 3 p.m. | Shack |
| 3 p.m. - 6 p.m. | Derek |
| Time | Program |
| --- | --- |
| 5:30 a.m. - 9 a.m. | Sheri & Woody |
| 9 a.m. - noon | Colleen |
| noon - 3 p.m. | Shack |
| 3 p.m. - 6 p.m. | Derek |
| Time | Program |
| --- | --- |
| 9 a.m. - noon | World Famous Sunday Morning Oldies Show - With Buzz |
Top Songs
Last 7 days:
1. Tom Cochrane - Life Is a Highway
2. Cyndi Lauper - Girls Just Wanna Have Fun
3. David Bowie & Queen - We Are the Champions
4. Honeymoon Suite - New Girl Now
5. Heart - Barracuda
6. Van Halen - Jump
7. Prism - Spaceship Superstar
8. Piano Instrumentals - Loving Embrace
9. Heart - Crazy On You
10. Lynyrd Skynyrd - Sweet Home Alabama
Last 30 days:
1. Tom Cochrane - Life Is a Highway
2. Honeymoon Suite - New Girl Now
3. Bachman-Turner Overdrive - Takin' Care of Business
4. David Bowie & Queen - We Are the Champions
5. Piano Instrumentals - Loving Embrace
6. Prism - Spaceship Superstar
7. Steppenwolf - Born To Be Wild
8. Trooper - We're Here for a Good Time (Not a Long Time) [Remastered]
9. 54-40 - I Go Blind
10. Boston - More Than a Feeling
Contacts
Social networks
Share
Comments