White Flag
Dido
23 hours ago
Quit Playing Games (With My Heart)
Backstreet Boys
23 hours ago
We gaan ervoor! (feat. Dellie)
FishanatorNL
23 hours ago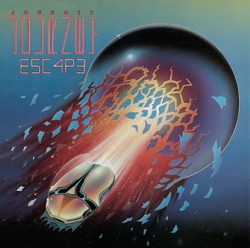 Don't Stop Believin'
Journey
23 hours ago
Breakaway
Kelly Clarkson
23 hours ago
Dangerous (feat. The Heist)
Alyssa Reid
23 hours ago
Good Vibrations (feat. Loleatta Holloway)
Marky Mark and the Funky Bunch
23 hours ago
Listen to Your Heart (Edmee's Unplugged Vocal Edit)
DHT
23 hours ago
Flowers
Miley Cyrus
23 hours ago
What Is Love
Haddaway
23 hours ago
View more
CHFI 98.1 FM (CA Only) - live
Toronto's Perfect Music Mix
CHFI-FM commercially called 98.1 CHFI is an adult contemporary radio station broadcasting from Toronto, Ontario.
CHFI is currently one of the most listened radio stations in Toronto.
In this station you'll listen to the best music mix.
Darren&Mo is one of the listeners' favorite radio shows. This show airs every weekday from 5 am to 9 am and promise to wake up you in a good mood.
Main Programs
Darren & Mo
Ian "The General" MacArthur
The Now & Then Top 10 Countdown
Mo To Go
Sunday Morning Rewind
Gord Rennie
Main DJs
Darren
Mo
Christine Cardoso
Michelle Butterly
Darren Osborne
Tish Iceton
Categories:&nbsp
Adult Contemporary
Frequencies CHFI 98.1 FM (CA Only)
Toronto: 98.1 FM
Schedule
| Time | Program |
| --- | --- |
| 5 a.m. - 9 a.m. | Darren & Mo |
| 9 a.m. - 2 p.m. | Michelle Butterly |
| 2 p.m. - 7 p.m. | Darren Osborne |
| 7 p.m. - 9 p.m. | Tish Iceton |
| 9 p.m. - midnight | John Tesh |
| Time | Program |
| --- | --- |
| 5 a.m. - 9 a.m. | Darren & Mo |
| 9 a.m. - 2 p.m. | Michelle Butterly |
| 2 p.m. - 7 p.m. | Darren Osborne |
| 7 p.m. - 9 p.m. | Tish Iceton |
| 9 p.m. - midnight | John Tesh |
| Time | Program |
| --- | --- |
| 5 a.m. - 9 a.m. | Darren & Mo |
| 9 a.m. - 2 p.m. | Michelle Butterly |
| 2 p.m. - 7 p.m. | Darren Osborne |
| 7 p.m. - 9 p.m. | Darryl Henry |
| 9 p.m. - midnight | John Tesh |
| Time | Program |
| --- | --- |
| 5 a.m. - 9 a.m. | Darren & Mo |
| 9 a.m. - 2 p.m. | Michelle Butterly |
| 2 p.m. - 7 p.m. | Darren Osborne |
| 7 p.m. - 9 p.m. | Darryl Henry |
| 9 p.m. - midnight | John Tesh |
| Time | Program |
| --- | --- |
| 5 a.m. - 9 a.m. | Darren & Mo |
| 9 a.m. - 2 p.m. | Michelle Butterly |
| 2 p.m. - 7 p.m. | Darren Osborne |
| 7 p.m. - 9 p.m. | Darryl Henry |
| 9 p.m. - midnight | John Tesh |
| Time | Program |
| --- | --- |
| 6 a.m. - noon | Tish Iceton |
| 10 a.m. - noon | The Now & Then Top 10 Countdown |
| noon - 6 p.m. | Darryl Henry |
| 6 p.m. - midnight | Coop's Classics - With Mike Cooper |
| Time | Program |
| --- | --- |
| 6 a.m. - noon | Tish Iceton |
| 9 a.m. - noon | Sunday Morning Rewind |
| noon - 6 p.m. | Darryl Henry |
Top Songs
Last 7 days:
1. Dusty Hendrix - Rejourer
2. Bernard James Perry - Nuclear
3. Sia - Unstoppable
4. Miley Cyrus - Flowers
5. Harry Styles - Late Night Talking
6. Cheap Trick - I Want You to Want Me
7. Ben Gidsjoy - Bounce With Me
8. Justin Timberlake - CAN'T STOP THE FEELING! (Original Song From DreamWorks Animation's "Trolls")
9. Jason Tarver, Hugo Russo & Thomas Greenwood - I Don't Care
10. Preston Pablo - Flowers Need Rain
Last 30 days:
1. Leslie Odom, Jr. - The Room Where It Happens
2. Bernard James Perry - Nuclear
3. Kool & The Gang - Jungle Boogie
4. Bernard Perry - Here We Go Now
5. Taylor Swift - Anti-Hero
6. Britney Spears - Hold Me Closer
7. Harry Styles - Late Night Talking
8. Sia - Unstoppable
9. Jeremy Noel William Abbott - Infinity Cool
10. Dusty Hendrix - Rejourer
Contacts
Address:&nbsp
1 Ted Rogers Way Toronto, ON M4Y 3B7
Telephone:&nbsp
416-872-2434
Social networks
Share
Comments