Escapade
Janet Jackson
23 hours ago
Slangin' Rock Mix, Pt. 6
DJ Deville
23 hours ago
Should I Stay or Should I Go
The Clash
23 hours ago
Red Lights
Hans Zimmer, Geoff Zanelli, Klaus Badelt & Tiesto
23 hours ago
Celebrate
2 A.M.
23 hours ago
U Can'T Touch This
MC Hammer
23 hours ago
Hey Baby (Drop It to the Floor) [feat. T-Pain]
Enrique Iglesias & Pitbull
23 hours ago
We Can Touch The Sky
Stanisha
23 hours ago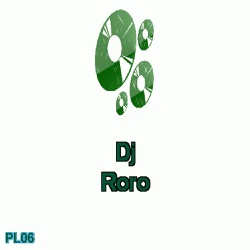 Pl06
Dj Roro
23 hours ago
Roses are Red
Aqua
23 hours ago
View more
CIDC-FM Z103.5 - live
#1 For Hit Music
CIDC-FM commercially called as Z 103.5 is a Canadian commercial radio station bringing its broadcast from Toronto.
Z 103.5 broadcasts a rhythmic format and stand up from the others for being the station that dares to be different.
On Z103.5 you'll find Top 40, Dance, Waybacks and much more.
Main Programs
All The Hits
Wayback Lunch
Drive @ 5 Streetmix
The Hammer
Live to Air
Z Morning Mix
Main DJs
Amanda Logan
Tony Monaco
Scott Fox
Kat Callaghan
Pina
DJ Danny D
Categories:&nbsp
Top 40, R&B
Frequencies CIDC-FM Z103.5
Toronto: 103.5 FM
Schedule
| Time | Program |
| --- | --- |
| midnight - 5:30 a.m. | All The Hits |
| 5:30 a.m. - 9 a.m. | Scott & Kat |
| 9 a.m. - 3 p.m. | Pina |
| noon - 1 p.m. | Wayback Lunch |
| 3 p.m. - 7 p.m. | Hammer |
| 5 p.m. - 6 p.m. | Drive @ 5 Streetmix |
| 7 p.m. - 10 p.m. | Amanda Logan |
| 10 p.m. - midnight | Tony Monaco |
| Time | Program |
| --- | --- |
| midnight - 1 a.m. | Tony Monaco |
| 1 a.m. - 5:30 a.m. | All The Hits |
| 5:30 a.m. - 9 a.m. | Scott & Kat |
| 9 a.m. - 3 p.m. | Pina |
| noon - 1 p.m. | Wayback Lunch |
| 3 p.m. - 7 p.m. | Hammer |
| 5 p.m. - 6 p.m. | Drive @ 5 Streetmix |
| 7 p.m. - 10 p.m. | Amanda Logan |
| 10 p.m. - midnight | Tony Monaco |
| Time | Program |
| --- | --- |
| midnight - 1 a.m. | Tony Monaco |
| 1 a.m. - 5:30 a.m. | All The Hits |
| 5:30 a.m. - 9 a.m. | Scott & Kat |
| 8 a.m. - 9 a.m. | Z Morning Mix |
| 9 a.m. - 3 p.m. | Pina |
| noon - 1 p.m. | Wayback Lunch |
| 3 p.m. - 7 p.m. | Hammer |
| 5 p.m. - 6 p.m. | Drive @ 5 Streetmix |
| 7 p.m. - 10 p.m. | Amanda Logan |
| Time | Program |
| --- | --- |
| midnight - 5:30 a.m. | All The Hits |
| 5:30 a.m. - 9 a.m. | Scott & Kat |
| 9 a.m. - 3 p.m. | Pina |
| noon - 1 p.m. | Wayback Lunch |
| 3 p.m. - 7 p.m. | Hammer |
| 5 p.m. - 6 p.m. | Drive @ 5 Streetmix |
| 7 p.m. - 10 p.m. | Amanda Logan |
| 10 p.m. - midnight | Live To Air at Sugar Daddy's Nightclub with Hammer |
| Time | Program |
| --- | --- |
| midnight - 1 a.m. | Live To Air at Sugar Daddy's Nightclub with Hammer |
| 1 a.m. - 5:30 a.m. | All The Hits |
| 5:30 a.m. - 9 a.m. | Scott & Kat |
| 8 a.m. - 9 a.m. | Z Morning Mix |
| 9 a.m. - 3 p.m. | Pina |
| noon - 1 p.m. | Wayback Lunch |
| 3 p.m. - 7 p.m. | Hammer |
| 5 p.m. - 6 p.m. | Drive @ 5 Streetmix |
| 7 p.m. - 10 p.m. | Amanda Logan |
| Time | Program |
| --- | --- |
| midnight - 6 a.m. | All The Hits |
| 6 a.m. - 9 a.m. | DJ Drew |
| 9 a.m. - 11 a.m. | Hit 20 Countdown |
| 11 a.m. - 5 p.m. | Tony Monaco |
| 5 p.m. - 10 p.m. | Jimmy T |
| 10 p.m. - midnight | Live To Air at Central Nightclub with Scott Fox |
| Time | Program |
| --- | --- |
| midnight - 1 a.m. | Live To Air at Central Nightclub with Scott Fox |
| 1 a.m. - 9 a.m. | All The Hits |
| 9 a.m. - 11 a.m. | Hit 20 Countdown |
| 11 a.m. - 3 p.m. | Jimmy T |
| 3 p.m. - 7 p.m. | Tony Monaco |
| 10 p.m. - midnight | All The Hits |
Top Songs
Last 7 days:
1. Marshmello - Leave Before You Love Me
2. Riton - Friday (feat. Mufasa & Hypeman)
3. Doja Cat - Kiss Me More (feat. SZA)
4. Martin Garrix - We Are the People (feat. Bono & The Edge)
5. Issam Alnajjar - Turning Me Up (Hadal Ahbek)
6. Delaney Jane - Just as Much (feat. Virginia To Vegas)
7. The Weeknd - Track 11
8. Justin Wellington - Iko Iko (feat. Small Jam)
9. elijah woods - Lights
10. Karl Wolf - Get Away
Last 30 days:
1. Riton - Friday (feat. Mufasa & Hypeman)
2. Delaney Jane - Just as Much (feat. Virginia To Vegas)
3. The Weeknd - Track 11
4. A.M.T. - Call Your Name (Extended Version)
5. Karl Wolf - Get Away
6. Alesix - Hadal Ahbek
7. Travis Scott - Goosebumps
8. Masked Wolf - Astronaut In The Ocean
9. David Guetta - Dreams (feat. Lanie Gardner)
10. ATB - Your Love (9PM)
Contacts
Social networks
Share
Comments