Beam FM - Adult Hits - live
Beam FM - Adult Hits - live
Picture of You
Boyzone
23 hours ago
Cupid (Twin Ver.)
FIFTY FIFTY
23 hours ago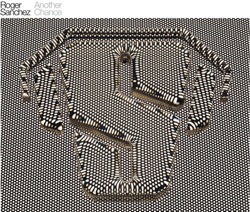 Another Chance
Roger Sanchez
23 hours ago
El Merengue
Manuel Turizo
23 hours ago
Sing It Back (Boris Musical Mix;Edit)
Moloko
23 hours ago
GHOST TOWN
Benson Boone
23 hours ago
Good Grief
Bastille
23 hours ago
Flowers
Miley Cyrus
23 hours ago
Breakout
Swing Out Sister
23 hours ago
You Need To Calm Down
Taylor Swift
23 hours ago
View more
Beam FM - Adult Hits - live
For those who love a blend of classic and modern tunes, Beam FM - Adult Hits is the go-to radio station. This station has earned a reputation for its eclectic mix of adult contemporary music, making it a favorite among listeners who appreciate variety in their playlists. The station's programming is designed to cater to a wide range of musical preferences, ensuring that there's always something interesting to listen to.
Beam FM - Adult Hits features an impressive lineup of shows that showcase different genres and eras of music. Whether you're in the mood for some nostalgic hits or looking to discover new favorites, this station has got you covered. Tune in and enjoy the diverse selection of music that Beam FM - Adult Hits has to offer.
Categories:&nbsp
Adult Contemporary
Frequencies Beam FM - Adult Hits
New York: Online
Top Songs
Last 7 days:
1. Becky Hill - HISTORY
2. Lewis Capaldi - Wish You The Best
3. Ed Sheeran - Eyes Closed
4. Dua Lipa - Dance The Night (From Barbie The Album)
5. Sebastian Yatra - Tacones Rojos
6. Jax Jones - Whistle
7. Endless Summer - Crying On The Dancefloor
8. Rosalia - BESO
9. Olivia Rodrigo - vampire
10. Meghan Trainor - Made You Look
Last 30 days:
1. Marshmello - Esta Vida
2. Taylor Swift - Anti-Hero
3. Jonas Brothers - Waffle House
4. Yanni - Niki Nana (We're One)
5. Aretha Franklin & George Michael - Freedom! '90
6. Alisha's Attic - I Am, I Feel
7. Miley Cyrus - Party In the U.S.A.
8. David Guetta - Sexy Chick (feat. Akon)
9. Niall Horan - Too Much to Ask
10. Matt Simons - Open Up
Share
Comments