Red Red Wine (Remastered)
Ub40
1620743476
Just as Much (feat. Virginia To Vegas)
Delaney Jane
1620743285
Missing (Todd Terry Lite Mix)
Everything But the Girl
1620743025
Don't Call Me Baby
Kreesha Turner
1620742814
Beautiful Mistakes
Maroon 5
1620742282
Independent Women, Pt. 1
Destiny's Child
1620742052
I Go Blind
Hootie & The Blowfish
1620741871
Ride Wit Me (feat. City Spud)
Kelly Rowland featuring Nelly
1620741620
What Do You Mean?
Justin Bieber
1620741259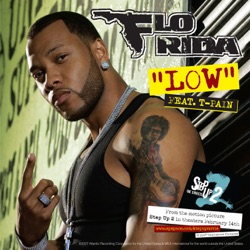 Low (feat. T-Pain)
Flo Rida
1620741018
View more
CJNW-FM Hot 107 - live
Edmonton's Hottest Music
CJNW-FM better known as Hot 107 FM is a Top 40 radio station broadcasting from Edmonton, Alberta.
If you're looking for music variety, this is the station to tune in. Here, you'll listen to Pop, Hip Hop, Dance, Alternative, and much more.
On Hot 107 FM you'll always listen to the hottest music.
Main Programs
Ryder in the Morning
Johnny Infamous
The 107 Minute Hotmix
Friday Night Hotmix
Ryder Reloaded
The Hot 10 On Demand
Main DJs
Lisa Evans
Kevin Hayes
DJ Tuco
Jake Ryan
Chad Cook
Categories:&nbsp
Pop Music, Top 40, R&B
Frequencies CJNW-FM Hot 107
Edmonton: 107.1 FM
View more
Schedule
| Time | Program |
| --- | --- |
| 5:30 a.m. - 9 a.m. | Ryder in the Morning - With Lisa Evans |
| 9 a.m. - 1 p.m. | Kevin Hayes |
| 1 p.m. - 6 p.m. | Johnny Infamous |
| 4 p.m. - 5 p.m. | The 107 Minute Hotmix - With DJ Tyco and Johnny Infamous |
| Time | Program |
| --- | --- |
| 5:30 a.m. - 9 a.m. | Ryder in the Morning - With Lisa Evans |
| 9 a.m. - 1 p.m. | Kevin Hayes |
| 1 p.m. - 6 p.m. | Johnny Infamous |
| 4 p.m. - 5 p.m. | The 107 Minute Hotmix - With DJ Tyco and Johnny Infamous |
| Time | Program |
| --- | --- |
| 5:30 a.m. - 9 a.m. | Ryder in the Morning - With Lisa Evans |
| 9 a.m. - 1 p.m. | Kevin Hayes |
| 1 p.m. - 6 p.m. | Johnny Infamous |
| 4 p.m. - 5 p.m. | The 107 Minute Hotmix - With DJ Tyco and Johnny Infamous |
| Time | Program |
| --- | --- |
| 5:30 a.m. - 9 a.m. | Ryder in the Morning - With Lisa Evans |
| 9 a.m. - 1 p.m. | Kevin Hayes |
| 1 p.m. - 6 p.m. | Johnny Infamous |
| 4 p.m. - 5 p.m. | The 107 Minute Hotmix - With DJ Tyco and Johnny Infamous |
| Time | Program |
| --- | --- |
| 5:30 a.m. - 9 a.m. | Ryder in the Morning - With Lisa Evans |
| 9 a.m. - 1 p.m. | Kevin Hayes |
| 1 p.m. - 6 p.m. | Johnny Infamous |
| 4 p.m. - 5 p.m. | The 107 Minute Hotmix - With DJ Tyco and Johnny Infamous |
| 8 p.m. - 10 p.m. | Friday Night Hotmix - With Jake Ryan and Chad Cook |
Top Songs
Last 7 days:
1. JESSIA - I'm not Pretty
2. DVBBS - West Coast (feat. Quinn XCII)
3. Shawn Mendes - Track 9
4. Loud Luxury & Ryan Shepherd - Like Gold (feat. Stephen Puth)
5. Felix Cartal - Mine
6. Delaney Jane - Just as Much (feat. Virginia To Vegas)
7. Virginia To Vegas - betterman
8. The Weeknd - Track 11
9. Jawsh 685 - Savage Love (Laxed - Siren Beat)
10. Ava Max - My Head & My Heart
Last 30 days:
1. DVBBS - West Coast (feat. Quinn XCII)
2. Loud Luxury & Ryan Shepherd - Like Gold (feat. Stephen Puth)
3. JESSIA - I'm not Pretty
4. Virginia To Vegas - betterman
5. Felix Cartal - Mine
6. The Weeknd - Track 11
7. Delaney Jane - Just as Much (feat. Virginia To Vegas)
8. Shawn Mendes - Track 9
9. The Weeknd - Blinding Lights
10. Jawsh 685 - Savage Love (Laxed - Siren Beat)
Contacts
Social networks
Share
Comments