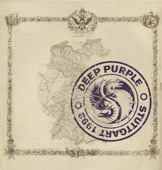 Knocking At Your Back Door
Deep Purple
23 hours ago
Some Kind of Wonderful (Live)
Grand Funk Railroad
23 hours ago
Love Hurts
Nazareth
23 hours ago
Hotel California
Eagles
23 hours ago
I've Got a Rock 'n' Roll Heart
B.B. King & Eric Clapton
23 hours ago
Carry On / Questions
Crosby, Stills & Nash
23 hours ago
And the Cradle Will Rock...
Van Halen
23 hours ago
Just Got Paid
ZZ Top
23 hours ago
Century City
Tom Petty & The Heartbreakers
23 hours ago
School's Out
Alice Cooper
23 hours ago
View more
Classic Rock 109 - live
Music that stands the test of time
As a beloved Canadian radio station, Classic Rock 109 is the go-to destination for fans of timeless rock tunes. Broadcasting a mix of unforgettable hits from the 60s, 70s, and 80s, this station keeps the spirit of classic rock alive for its local audience. The passionate team of hosts and DJs at Classic Rock 109 are always eager to share their knowledge and enthusiasm for the genre with listeners.
Classic Rock 109 not only plays the greatest hits but also delves into the stories behind the music. From in-depth interviews with legendary rock artists to fascinating trivia about the classic rock era, this station offers a unique listening experience that caters to the interests of its Canadian audience. So, tune in to Classic Rock 109 and let the good times roll!
Categories:&nbsp
Classic Rock, Rock
Frequencies Classic Rock 109
Toronto: Online
Top Songs
Last 7 days:
1. Genesis - Tonight, Tonight, Tonight
2. Jethro Tull - Thick As a Brick
3. Tom Petty - You Don't Know How It Feels
4. U2 - Desire
5. Shooting Star - You've Got What I Need
6. Shooting Star - Bring It On
7. Shooting Star - Tonight
8. Chicago - Wishing You Were Here
9. The Cure - Just Like Heaven
10. Savoy Brown - Let It Rock
Last 30 days:
1. Tom Petty - You Don't Know How It Feels
2. Boston - Foreplay/Long Time
3. Genesis - Tonight, Tonight, Tonight
4. Jethro Tull - Thick As a Brick
5. Boston - Rock & Roll Band
6. Rush - Superconductor
7. Genesis - Behind the Lines
8. Genesis - Abacab
9. U2 - Desire
10. Hooters - All You Zombies
Contacts
Social networks
Share
Comments