CHQM Move 103.5 FM - live
CHQM Move 103.5 FM - live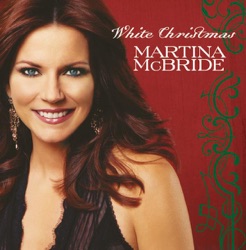 Silver Bells
Elvis Presley & Martina McBride
23 hours ago
Jingle Bell Rock
Daryl Hall & John Oates
23 hours ago
Santa Baby
David Guetta & Madonna
23 hours ago
I Wanna Be Your Christmas
Andrew Allen
23 hours ago
River
Sarah McLachlan
23 hours ago
Christmas All Over Again
Tom Petty & The Heartbreakers
23 hours ago
Last Christmas
Wham!
23 hours ago
Frosty the Snowman
The Ronettes
23 hours ago
Maybe This Christmas
Tyler Shaw
23 hours ago
Please Come Home for Christmas
Eagles
23 hours ago
View more
CHQM Move 103.5 FM - live
Today's Soft Rock
CHQM-FM commercially known as 103.5 QMFM is an adult contemporary radio station from British Columbia.
CHQM-FM is one of the most listened commercial radio stations in Vancouver.
From November to December, 103.5 QMFM changes its format to Christmas music.
Rest of the year, if you tune into the station you'll listen to today's best variety.
Main Programs
The Nat & Drew Show
Today's Best Variety
Love Songs
Olivia Jones
Ray Grover
Top 30 Countdown
Main DJs
Nat
Drew
Leanne McLaren
Arran Henn
Byron James
Ray Grover
Categories:&nbsp
Adult Contemporary
Frequencies CHQM Move 103.5 FM
Vancouver: 103.5 FM
Top Songs
Last 7 days:
1. マライア・キャリー - All I Want For Christmas Is You
2. Dragonbard - Feliz Navidad (Jose Feliciano Cover)
3. Wham! - Last Christmas
4. Bobby Helms - Jingle Bell Rock
5. Kelly Clarkson - Underneath the Tree
6. Barenaked Ladies - Green Christmas
7. John Legend - Happy Xmas (War Is Over)
8. Andy Williams - Happy Holiday / The Holiday Season
9. Sarah McLachlan - River
10. Sarah McLachlan - Happy Xmas (War Is Over)
Last 30 days:
1. Dragonbard - Feliz Navidad (Jose Feliciano Cover)
2. マライア・キャリー - All I Want For Christmas Is You
3. Bobby Helms - Jingle Bell Rock
4. Wham! - Last Christmas
5. Kelly Clarkson - Underneath the Tree
6. Barenaked Ladies - Green Christmas
7. Miley Cyrus - Used To Be Young
8. Eagles - Please Come Home for Christmas
9. David Guetta & Madonna - Santa Baby
10. Taylor Swift - Karma
Contacts
Address:&nbsp
Suite 500 - 969 Robson Street V6Z 1X5 Vancouver BC
Telephone:&nbsp
(604) 280-1035
Social networks
Share
Comments