How to Save a Life
The Fray
23 hours ago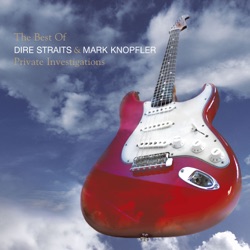 Sultans of Swing
Dire Straits
23 hours ago
Pop Goes The World
Men Without Hats
23 hours ago
Pour Some Sugar On Me
Def Leppard
23 hours ago
Jumper (Radio Edit)
Third Eye Blind
23 hours ago
Voodoo Thing
Colin James
23 hours ago
Tarzan Boy (Original version)
Baltimora
23 hours ago
Wasting My Time
Default
23 hours ago
Let's Go Crazy (Special Dance Mix)
Prince & The Revolution
23 hours ago
One Day In Your Life
54-40
23 hours ago
View more
CJAX-FM 96.9 Jack FM - live
Playing whatever! Whenever!
CJAX-FM branded on-air as Jack 96.9 is a Hits radio station broadcasting from the region of British Columbia.
Jack 96.9 plays a variety of music from hits, pop, RnB, rock, and more.
The station's mission is to play whatever, whenever.
Main Programs
The Paul & Kuss Show
JACK Up the 80s!
Afternoons with Kenny Jones
Main DJs
Frequencies CJAX-FM 96.9 Jack FM
Vancouver: 96.9 FM
Top Songs
Last 7 days:
1. John Donaldson - Gentle Rhythms
2. 54-40 - One Day In Your Life
3. Loverboy - Lovin' Every Minute of It
4. Raymond Jones - Fancy Free
5. Nathaniel Rateliff & The Night Sweats - S.O.B.
6. Kim Mitchell - Go For Soda
7. Colin James - Voodoo Thing
8. Idle Eyes - Tokyo Rose
9. Kim Mitchell - Patio Lanterns
10. Colin James - Five Long Years
Last 30 days:
1. David Rowe - Kids Cause Chaos
2. John Donaldson - Gentle Rhythms
3. Raymond Jones - Fancy Free
4. Louise Bernadette Dowd - Happy As Larry
5. Loverboy - Lovin' Every Minute of It
6. Glass Tiger - My Song
7. Wang Chung - Everybody Have Fun Tonight
8. Our Lady Peace - Clumsy
9. Colin James - Voodoo Thing
10. Men Without Hats - Pop Goes The World
Contacts
Social networks
Share
Comments