Together Right
Finger Eleven
23 hours ago
Stamp It Up
Peter Spacey
23 hours ago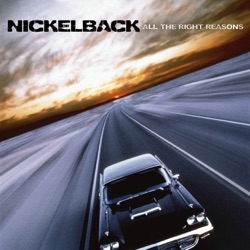 Rockstar
Nickelback
23 hours ago
Yellow Ledbetter
Pearl Jam
23 hours ago
Shark Reggae
The Key of Awesome
23 hours ago
No One Knows
Queens of the Stone Age
23 hours ago
Hope & Ruin
The Trews
23 hours ago
All Apologies
Nirvana
23 hours ago
Kream (feat. Tyga)
Iggy Azalea
23 hours ago
Can't Stop
Red Hot Chili Peppers
23 hours ago
View more
CFOX 99.3 The Fox - live
The World Famous CFOX
CFOX or 99.3 The Fox is a Canadian Rock radio station broadcasting from the Greater Vancouver region.
CFOX broadcasts a Modern Rock format playing every type of rock from classic to alternative.
If you love rock music, CFOX is the station to listen to great music and be on top of the latest news and updates on the Rock World.
Main Programs
Jeff O'Neil Show
Meredith
Jeremy
Alex
Carmen
Ed
Main DJs
Jeff O'Neil
Meredith
Jeremy
Alex
Dustin
Britters
Categories:&nbsp
Alternative Rock, Rock
Frequencies CFOX 99.3 The Fox
Vancouver: 99.3 FM
Top Songs
Last 7 days:
1. Nickelback - Rockstar
2. Matthew Goodman - Wear the Crown
3. Tenille Townes - Somebody's Daughter
4. Queens of the Stone Age - I Sat by the Ocean
5. Finger Eleven - Together Right
6. LINKIN PARK - Lost
7. City and Colour - Underground
8. Sam Roberts Band - Picture of Love
9. Queens of the Stone Age - Little Sister
10. Queens of the Stone Age - Emotion Sickness
Last 30 days:
1. Alan Paul Ett - Seven Pages
2. Tenille Townes - Somebody's Daughter
3. City and Colour - Underground
4. LINKIN PARK - Lost
5. White Reaper - Pages
6. Finger Eleven - Together Right
7. Sam Roberts Band - Picture of Love
8. HARDY - JACK
9. Foo Fighters - Rescued
10. Sports Team - The Drop
Contacts
Social networks
Share
Comments