Somewhere Out There
Our Lady Peace
23 hours ago
Enemy (Radio Edit)
Imagine Dragons
23 hours ago
Before You Go
Lewis Capaldi
23 hours ago
Lil Boo Thang
Paul Russell
23 hours ago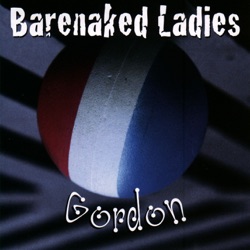 If I Had $1,000,000
Barenaked Ladies
23 hours ago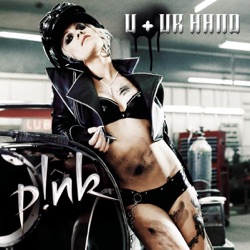 U + Ur Hand
P!nk
23 hours ago
DJ TIKTOK TERBARU JEDAG JEDUG PARGOY (feat. Dj TikToker Viral, Tik Toker Viral, Indo Viral, Dj Tik Tok Mix, Dj Viral Indonesia TikTok, TikTok Music ID, Tiktok Fyp, Auto Viral & Dj Viral TikToker)
Hend Music
23 hours ago
Blinding Lights
The Weeknd
23 hours ago
Last Night
Morgan Wallen
23 hours ago
Wild Ones (feat. Sia)
Flo Rida
23 hours ago
View more
CKMB 107.5 Kool FM - live
Barrie's Best Mix Of The 90's To Now!
CKMB-FM also known as 107.5 Kool FM is an Adult contemporary radio station broadcasting from Barrie, Ontario.
107.5 Kool FM is focused on providing the best music mix, and great quality entertainment shows and contests for their audience.
The station slogan is "Barrie's best mix from the 90's to now!".
Main Programs
Dale and Charlie
Commercial Free Mornings
Darryl on the Drive
Top 20 Cool Countdown
Dirt, Dish and Divas
Kool Kid
Main DJs
Lisa Morgan
Leanne Page
Jocelyn
Dale
Charlie
Categories:&nbsp
Adult Contemporary
Frequencies CKMB 107.5 Kool FM
Barrie: 107.5 FM
Top Songs
Last 7 days:
1. Olivia Rodrigo - vampire
2. Taylor Swift - Track 2
3. Dua Lipa - Dance The Night
4. Luke Combs - Fast Car
5. Taylor Swift - Karma
6. Charlotte Cardin - Confetti
7. Lewis Capaldi - Wish You The Best
8. Jamie Fine - If Anything's Left
9. Coi Leray - Baby Don't Hurt Me
10. Preston Pablo - For Keeps
Last 30 days:
1. Luke Combs - Fast Car
2. Taylor Swift - Track 2
3. Olivia Rodrigo - vampire
4. Taylor Swift - Karma
5. Charlotte Cardin - Confetti
6. Jamie Fine - If Anything's Left
7. Lewis Capaldi - Wish You The Best
8. Preston Pablo - For Keeps
9. Morgan Wallen - Last Night
10. Jonas Brothers - Waffle House
Contacts
Address:&nbsp
431 Huronia Rd., Unit 10, Barrie, ON L4N 9B3
Telephone:&nbsp
705-725-7304
Social networks
Share
Comments