You Are
Lionel Richie
1620707494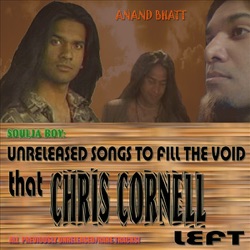 That's All (Genesis Phil Collins)
Anand Bhatt
1620707240
The War Song
Culture Club
1620706995
She Drives Me Crazy (Percusapella)
Fine Young Cannibals
1620706806
Wanted Dead or Alive
Bon Jovi
1620706549
Escapade
Janet Jackson
1620706251
Blue Monday
New Order
1620705947
Hard to Say I'm Sorry / Get Away
Chicago
1620705609
Trapped
Colonel Abrams
1620705428
Everywhere
Fleetwood Mac
1620705213
View more
The Big 80s Station - live
Playing The Big Hits From The Big City!
The Big 80s Station is an online radio channel that live streams globally and 24/7 the greatest hits that defined the 80s, selected by radio personalities from that decade. The channel is part of Big Sticks Broadcasting Corporation, a NY based media consultant for radio.
Frequencies The Big 80s Station
New York: Online
View more
Top Songs
Last 7 days:
1. Kev Masih - Big 80s
2. Naked Eyes - Promises, Promises
3. Howard Jones - Things Can Only Get Better
4. A Flock of Seagulls - I Ran (So Far Away)
5. Men Without Hats - The Safety Dance
6. Talk Talk - It's My Life
7. Erasure - Chains of Love
8. New Order - True Faith
9. Thompson Twins - Doctor! Doctor!
10. The Human League - Don't You Want Me (Remix)
Last 30 days:
1. Kev Masih - Big 80s
2. Naked Eyes - Promises, Promises
3. Breakfast Club - Right On Track
4. The Human League - Don't You Want Me (Remix)
5. Talk Talk - It's My Life
6. Erasure - Chains of Love
7. A Flock of Seagulls - I Ran (So Far Away)
8. Kajagoogoo - Too Shy
9. Gary Numan - Cars
10. Howard Jones - Things Can Only Get Better
Contacts
Website:&nbsp
thebig80sstation.com/
Address:&nbspBig Sticks Broadcasting Corporation 131 Waterford Road Island Park, NY 11558 USa
Telephone:&nbsp516) 960-2737
E-mail:&nbsprequests@thebig80sstation.com
Social networks
Share
Comments