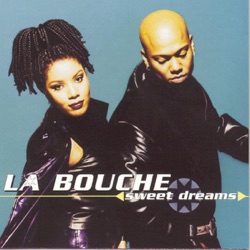 Be My Lover
La Bouche
23 hours ago
Tell Me Something Good (Originally Performed by Rufus) [Karaoke Version]
BFM Hits
23 hours ago
Save Your Tears
The Weeknd
23 hours ago
American Woman
Lenny Kravitz
23 hours ago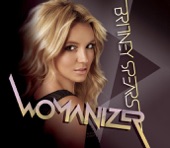 Womanizer
Britney Spears
23 hours ago
She Drives Me Crazy
Fine Young Cannibals
23 hours ago
Tell Me Something Good (Originally Performed by Rufus) [Karaoke Version]
BFM Hits
23 hours ago
Night Like This
Shawn Desman
23 hours ago
Informer
Snow
23 hours ago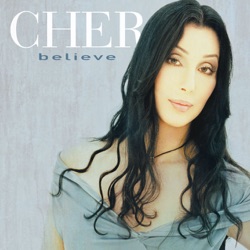 Believe
Cher
23 hours ago
View more
Soft Rock 97.7 - live
Music That Makes You Feel Good
Soft Rock 97.7 is an adult contemporary radio station from Calgary, Alberta, Canada.
If you need to relax this is the station to tune into. On Soft Rock 97.7 you'll chill out listening to the best classic and soft rock tunes.
Soft Rock 97.7 is the only soft rock radio station in Calgary.
When you want to relax, there's soft rock 97.7.
Main Programs
The Jay & Lynda Morning Show
Grant Buchanan
Colleen Troy
World Famous Sunday Morning Oldies Show
Main DJs
Buzz Elliot
Colleen Troy
Grant Buchanan
Jay
Lynda
Categories:&nbsp
Adult Contemporary
Frequencies Soft Rock 97.7
Calgary: 97.7 FM
Schedule
| Time | Program |
| --- | --- |
| 5:30 a.m. - 10 a.m. | The Jay & Linda Morning Show |
| 10 a.m. - 2 p.m. | Cristina Rowsell |
| 2 p.m. - 8 p.m. | Grant Buchanan |
| Time | Program |
| --- | --- |
| 5:30 a.m. - 10 a.m. | The Jay & Linda Morning Show |
| 10 a.m. - 2 p.m. | Cristina Rowsell |
| 2 p.m. - 8 p.m. | Grant Buchanan |
| Time | Program |
| --- | --- |
| 5:30 a.m. - 10 a.m. | The Jay & Linda Morning Show |
| 10 a.m. - 2 p.m. | Cristina Rowsell |
| 2 p.m. - 8 p.m. | Grant Buchanan |
| Time | Program |
| --- | --- |
| 5:30 a.m. - 10 a.m. | The Jay & Linda Morning Show |
| 10 a.m. - 2 p.m. | Cristina Rowsell |
| 2 p.m. - 8 p.m. | Grant Buchanan |
| Time | Program |
| --- | --- |
| 5:30 a.m. - 10 a.m. | The Jay & Linda Morning Show |
| 10 a.m. - 2 p.m. | Cristina Rowsell |
| 2 p.m. - 8 p.m. | Grant Buchanan |
| 4 p.m. - 7 p.m. | The Friday Afternoon 80s Show - With Grant Buchanan |
| Time | Program |
| --- | --- |
| 6 a.m. - noon | Colleen Troy |
| 6 p.m. - 9 p.m. | The Saturday Night 70s Show |
| Time | Program |
| --- | --- |
| 6 a.m. - 9 a.m. | Colleen Troy |
| 9 a.m. - noon | World Famous Sunday Morning Oldies Show - With Buzz Elliot |
| noon - 2 p.m. | Colleen Troy |
Top Songs
Last 7 days:
1. Project 86 - ...To Brighten Your Day
2. R.E.M. - Losing My Religion
3. The Weeknd - Track 10
4. The Weeknd - Blinding Lights
5. Tal Bachman - She's So High
6. Spice Girls - Wannabe (Radio Edit)
7. BFM Hits - Tell Me Something Good (Originally Performed by Rufus) [Karaoke Version]
8. Ultra Naté - If You Could Read My Mind
9. Fastball - The Way
10. The Cardigans - Lovefool
Last 30 days:
1. David Rowe - Kids Cause Chaos
2. Prince - 1999 (Edit)
3. Project 86 - ...To Brighten Your Day
4. BANNERS - Someone to You
5. Bryan Adams - When You're Gone (feat. Melanie C)
6. Naked Eyes - Always Something There to Remind Me
7. Loud Luxury & Ryan Shepherd - I'm Not Alright
8. Dua Lipa - Don't Start Now
9. Genesis - That's All
10. Stevie Nicks - Edge of Seventeen
Contacts
Social networks
Share
Comments