Private Party
Machel Montano
23 hours ago
Tempted to Touch
Rupee
23 hours ago
Jungle
Jada Kingdom
23 hours ago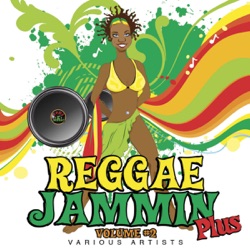 My Heart (feat. Mavado)
Wayne Marshall
23 hours ago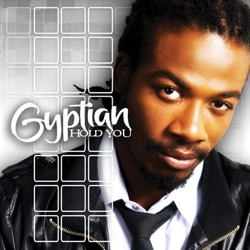 Hold You (Hold Yuh)
Gyptian
23 hours ago
Trust
Buju Banton
23 hours ago
Your Heart
Kim Davis
23 hours ago
Bad!
Nailah Blackman
23 hours ago
Five Star (feat. Mannie)
Tia Bank$
23 hours ago
Lost Ones
Lauryn Hill
23 hours ago
View more
CKFG G98.7 FM - live
The Way We Groove
CKFG also known as G 98.7 is an Urban Adult Contemporary radio station based in Toronto, Ontario.
G98.7 is the station to listen to the biggest mix of music styles. The station broadcasts R&B, Soul, Reggae, Soca, Hip Hop, Worldbeat, Gospel, and Smooth Jazz music.
G98.7 is target to the Caribbean and African communities.
Main Programs
The Git Down
Gospel Groove
Delroy G Showcase
The Party Mix
The Soca Groove
The Fix
Main DJs
DJ Jason Chambers
Godfrey Chisholm
Delroy G
Karl Marshall
D'Enforcas
Baba Kahn
Categories:&nbsp
Hip Hop, Reggae, R&B
Frequencies CKFG G98.7 FM
Toronto: 98.7 FM
Top Songs
Last 7 days:
1. Kid Cudi - Day 'n' Nite
2. Bob Marley & The Wailers - Jamming
3. Wande Coal - Iskaba
4. Jack Harlow - First Class
5. Kid Cudi - Mr. Rager
6. Kerwin Du Bois - Speechless
7. E CAPO - Good Vibes (feat. Tiffany Diamante)
8. CORE BEAT - HIPHOP RAP BEAT, Vol. 1
9. Ricardo Drue - Weak
10. Koffee - Pull Up
Last 30 days:
1. Jack Harlow - First Class
2. Kerwin Du Bois - Circles
3. Kerwin Du Bois - Speechless
4. Wizkid - Track 11
5. Future - WAIT FOR U (feat. Drake & Tems)
6. Charly Black - Gyal You a Party Animal
7. Ricardo Drue - Weak
8. Koffee - Pull Up
9. Kehlani - up at night (feat. Justin Bieber)
10. Lizzo - About Damn Time
Related Podcasts
Contacts
Address:&nbsp
34 Kern Road Toronto, Ontário, Canadá M3B 1T1
Telephone:&nbsp
+1 416-860-0987
E-mail:&nbsp
communications@g987fm.com
Social networks
Share
Comments