Morning Serenade from "Romeo and Juliet", Op. 64
Lazar Gosman & Tchaikovsky Chamber Orchestra
22 hours ago
Marion's Theme (From "Raiders of the Lost Ark")
City Of Prague Orchestra
22 hours ago
Hungarian Dances: No. 1 in G Minor (orch. Brahms)
London Philharmonic Orchestra
23 hours ago
Caruso
HAUSER
23 hours ago
Sonata No. 10 in F Major, K. 244
I Musici De Montreal & Yuli Turovsky
23 hours ago
16 Slavonic Dances, Op. 46: Slavonic Dance No. 1 In C Major, Op. 46, No. 1
James Anagnoson & Leslie Kinton
23 hours ago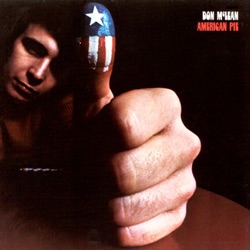 Vincent
Don McLean
23 hours ago
Concerto in G Major, RV 151 "Alla rustica": I. Presto
Rinaldo Alessandrini & Concerto Italiano
23 hours ago
4 Lieder, Op. 27, TrV 170: 4. Morgen!
Daniel Hope, Alexander Shelley & Royal Stockholm Philharmonic Orchestra
23 hours ago
Marche de Triomphe et Second Air de Trompette in D Major: I. Marche de Triomphe
Musica Antiqua Köln & Reinhard Goebel
23 hours ago
View more
CFMZ-FM Classical 96.3 FM - live
Your classical music destination
CFMZ-FM branded as The New Classical 96.3 is a Classical radio station broadcasting from Toronto, Ontario.
CFMZ-FM is one of the few radio stations in Canada with an only Classical music format, meaning that this station only plays classical music with no exception.
If you love classical music this is definitely the radio station to tune in into.
Main Programs
Classical Mornings
Bill's Classical Jukebox
The Oasis
A little night music
Nocturne
In the still of the night
Main DJs
Mike Duncan
Jean Stilwell
Bill Anderson
Kerry Stratton
Kathleen Kajioka
Marilyn Lightstone
Categories:&nbsp
Classical
Frequencies CFMZ-FM Classical 96.3 FM
Cobourg: 103.1 FM
Toronto: 96.3 FM
Top Songs
Last 7 days:
1. Network Music Ensemble - Allegiance
2. Russian National Orchestra, Mikhail Pletnev, Sergej Larin, The Moscow State Chamber Choir & Vladimir Minin - Symphony No. 2 in E Minor, Op. 27: III. Adagio
3. Royal Philharmonic Orchestra - Porcelain (Moby)
4. Alison Balsom & Colm Carey - Oboe Concerto in B-Flat Major, Op. 7, No. 3: III. Allegro (Arr. for Trumpet)
5. Ty Simon - Winter Drops
6. Gérard Souzay & Jacqueline Bonneau - Die Forelle, D. 550 : Die Forelle, D. 550
7. Network Music Ensemble - The Road Home
8. Don McLean - Vincent
9. Brice Davoli - Flight of the Starlings
10. Passionada - Largo Al Factotum
Last 30 days:
1. Ty Simon - Winter Drops
2. Network Music Ensemble - Allegiance
3. Russian National Orchestra, Mikhail Pletnev, Sergej Larin, The Moscow State Chamber Choir & Vladimir Minin - Symphony No. 2 in E Minor, Op. 27: III. Adagio
4. Royal Philharmonic Orchestra - Porcelain (Moby)
5. Alison Balsom & Colm Carey - Oboe Concerto in B-Flat Major, Op. 7, No. 3: III. Allegro (Arr. for Trumpet)
6. Randall Goosby - Deep River (Arr. Maud Powell for Violin and Piano)
7. Passionada - Largo Al Factotum
8. Network Music Ensemble - The Road Home
9. Tafelmusik - Brandenburg Concerto No. 4 in G Major, BWV 1049: III. Presto
10. David Garrett - Clair de Lune
Contacts
Social networks
Share
Comments