Open Arms
Journey
23 hours ago
Somewhere Out There
Our Lady Peace
23 hours ago
Crazy Little Thing Called Love
David Bowie & Queen
23 hours ago
Soul City
Partland Brothers
23 hours ago
I Wish You Well
Tom Cochrane
23 hours ago
I Guess That's Why They Call It the Blues
Elton John
23 hours ago
Cracklin' Rosie
Frank Sinatra & Neil Diamond
23 hours ago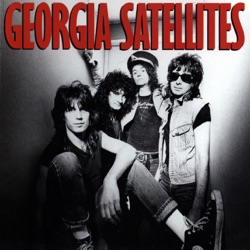 Keep Your Hands to Yourself
The Georgia Satellites
23 hours ago
Something
The Beatles
23 hours ago
Centerfield
John Fogerty
23 hours ago
View more
CKSJ Coast 101.1 FM - live
Classic Hits
CKSJ-FM better known as Coast 101.1 is a Classic Hits radio station broadcasting from St. John's, Canada.
The station's classic hits concentrate primarily on older music of the 1970s to 1990s.
The 70's with Charlie Tuna and Cool Jazz on The Coast with Bill Sharpe are some of the most popular shows currently broadcasting on Coast 101.1.
Main Programs
Coast @ Work
The 70's
Cool Jazz On The Coast
Mornings on The Coast
Bill and Carolyn
Main DJs
Dana Parsons
Charlie Tuna
Billy Sharpe
Bill
Carolyn
Categories:&nbsp
Classic Hits
Frequencies CKSJ Coast 101.1 FM
St. John's: 101.1 FM
Top Songs
Last 7 days:
1. Chris de Burgh - Don't Pay the Ferryman (Live)
2. Ben Gidsjoy - Bounce With Me
3. Kappy Japan - 乱
4. Jakob Ahlbom - Crossing the Rubicon
5. Chris de Burgh - Don't Pay The Ferryman
6. Devil Creations - Who Wants to Be a Millionaire Theme
7. Elliot Nash & Steve Ruff - All the Good Times
8. Scandal - The Warrior
9. Aretha Franklin & Eurythmics - Would I Lie to You?
10. Sattalites - Gimme Some Kind of Sign
Last 30 days:
1. Jakob Ahlbom - Crossing the Rubicon
2. Devil Creations - Who Wants to Be a Millionaire Theme
3. Kool & The Gang - Jungle Boogie
4. Elliot Nash & Steve Ruff - All the Good Times
5. Toni Basil - Hey Mickey
6. Kenny Loggins - Footloose
7. Aretha Franklin & Eurythmics - Sweet Dreams (Are Made of This)
8. Foo Fighters - Big Me
9. Roxette - The Look
10. The Proclaimers - I'm Gonna Be (500 Miles)
Contacts
Address:&nbsp
95 Bonaventure Avenue, Suite 201 St. John's, NL, A1B 2X5
Telephone:&nbsp
709.754.6748
E-mail:&nbsp
onair@coast1011.com
Social networks
Share
Comments