Thank U
Alanis Morissette
23 hours ago
Girls Just Want To Have Fun
Cyndi Lauper
23 hours ago
Livin' On a Prayer
Bon Jovi
23 hours ago
All Touch
Rough Trade
23 hours ago
I Don't Want to Miss a Thing
Aerosmith
23 hours ago
Someday
Glass Tiger
23 hours ago
It's Still Rock and Roll to Me
Billy Joel
23 hours ago
One Way or Another
Blondie
23 hours ago
Echo Beach
Martha And The Muffins
23 hours ago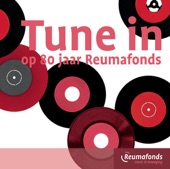 More Than a Feeling
Boston
23 hours ago
View more
CJOT Boom FM 99.7 - live
70s, 80s, 90s
CJOT-FM better known as Boom 99.7 is a Classic Hits radio station broadcasting from Ottawa, Ontario, Canada.
Boom 99.7 is the only Ottawa's radio station playing all the hits from the 70s, 80s, and 90s.
Mixed in with a great Classic Hits selection you'll find entertainment shows and contests in its schedule.
On Boom 99.7 you'll find names like Elton John, The Eagles, Bob Marley, Duran Duran, U2, Fleetwood Mac, INXS, Bon Jovi, Blondie, The Police, Queen, Billy Idol, John Mellencamp, The Rolling Stones, Rod Stewart.
Main Programs
Morgan in The Morning
boom Kitchen Party
On The Record
Totally 80's at 8!
boom Music
Wendy Daniels
Main DJs
Gonzo
Dylan Black
Dave Nelson
Tim Morgan
Categories:&nbsp
90s, 80s, 70s
Frequencies CJOT Boom FM 99.7
Ottawa: 99.7 FM
Top Songs
Last 7 days:
1. Two Guns and a Bullet - Hotel California (Cover) [feat. Tuominen]
2. Trooper - We're Here for a Good Time (Not a Long Time) [Remastered]
3. Laurent Dury - Expectancy
4. Liam Harris - Our Futures Return
5. Wilson Phillips - Hold On
6. John Mellencamp - Jack & Diane
7. Eagles - Hotel California
8. Bon Jovi - Livin' On a Prayer
9. Boston - More Than a Feeling
10. Aretha Franklin & Eurythmics - Sweet Dreams (Are Made of This)
Last 30 days:
1. Two Guns and a Bullet - Hotel California (Cover) [feat. Tuominen]
2. Trooper - We're Here for a Good Time (Not a Long Time) [Remastered]
3. The Beatles - Money (That's What I Want)
4. Wilson Phillips - Hold On
5. David Guetta & Madonna - Like a Prayer
6. Bruce Springsteen - Dancing In the Dark
7. Aretha Franklin & Eurythmics - Sweet Dreams (Are Made of This)
8. Bon Jovi - You Give Love a Bad Name
9. Boston - More Than a Feeling
10. Soft Cell - Tainted Love
Contacts
Social networks
Share
Comments