Devastate
Saint Asonia
23 hours ago
Why Don't You Get a Job
The Offspring
23 hours ago
We're Not Gonna Take It
Twisted Sister
23 hours ago
Load Me Up
Matthew Good Band
23 hours ago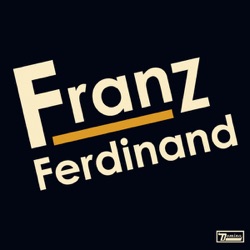 Take Me Out
Franz Ferdinand
23 hours ago
Enter Sandman
Metallica
23 hours ago
Closer to the Sky
The Glorious Sons
23 hours ago
Paint It Black (Bonus Track)
Gob
23 hours ago
Crawling
LINKIN PARK
23 hours ago
Fell On Black Days
Soundgarden
23 hours ago
View more
CJAY 92 - live
Everything That Rocks
CJAY-FM or CJAY 92 is a Rock music radio station broadcasting from Calgary, Alberta.
Tune in to CJAY 92 and listen to some of the biggest and most popular Rock music names like Foo Fighters, Nirvana, Green Day, Metallica, Offspring and more.
CJAY 92 provides something for all discerning music rock lovers.
Main Programs
The Gerry Forbes Show
The Krys Stewart Show
Calgary's Most Wanted
The Ride Home
92 Minutes of Non-Stop Rock
CJAY 92 Rocks
Main DJs
Jesse
JD
Diamond J
Krys Stewart
Gerry Forbes
Categories:&nbsp
Rock, Classic Rock
Frequencies CJAY 92
Calgary: 92.1 FM
Top Songs
Last 7 days:
1. Godsmack - Soul On Fire
2. Disturbed - Unstoppable
3. Metallica - 72 Seasons
4. Saint Asonia - Devastate
5. Foo Fighters - Under You
6. Staind - Lowest In Me
7. Corey Taylor, Dave Grohl, Rick Nielsen & Scott Reeder - Beyond
8. Mammoth WVH - Another Celebration at the End of the World
9. Finger Eleven - Together Right
10. Default - Count on Me
Last 30 days:
1. Disturbed - Unstoppable
2. Godsmack - Soul On Fire
3. Metallica - 72 Seasons
4. Saint Asonia - Devastate
5. Shinedown - Dead Don't Die
6. Staind - Lowest In Me
7. Finger Eleven - Together Right
8. Foo Fighters - Under You
9. DOROTHY - Black Sheep
10. Mammoth WVH - Another Celebration at the End of the World
Contacts
Address:&nbsp
80 Patina Rise S.W. T3H 2W4 Calgary AB
Telephone:&nbsp
(403) 240-5800
E-mail:&nbsp
steve.ravenhill@bellmedia.ca
Social networks
Share
Comments