One Margarita
Luke Bryan
23 hours ago
Keeper of the Stars
Tracy Byrd
23 hours ago
Don't Let Our Love Start Slippin' Away
Vince Gill
23 hours ago
Whose Bed Have Your Boots Been Under?
Shania Twain
23 hours ago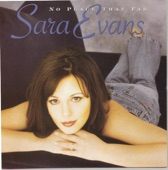 No Place That Far
Sara Evans
23 hours ago
Tall, Tall Trees
Alan Conlee
23 hours ago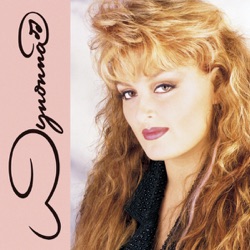 No One Else On Earth
Wynonna Judd
23 hours ago
Insensitive
Leann Rimes
23 hours ago
She's Taken a Shine
John Berry
23 hours ago
Friends In Low Places
Tonight I'm Garth Brooks
23 hours ago
View more
CICX Pure Country 106 - live
Hot New Country
CICX-FM known by the audience as KICX 106 is a Country radio station based in Orillia, Ontario.
You know you're tuned in at KICX 106 when you listen to the greatest Country music selection.
KICX Country 106 is the radio station in Orillia for the greatest content related to the Country style.
Main Programs
Afternoon Show
Amy in the Afternoon
KICX Morning Show
Main DJs
Neil Anthony
Amy
Jack
Carey
Frequencies CICX Pure Country 106
Orillia: 105.9 FM
Top Songs
Last 7 days:
1. Bailey Zimmerman - Rock and a Hard Place
2. Dean Brody - You Got the Wrong Guy
3. HARDY - wait in the truck
4. Carly Pearce - What He Didn't Do
5. Morgan Wallen - Thought You Should Know
6. Blake Shelton - No Body
7. Lainey Wilson - Heart Like a Truck
8. Keith Urban - Brown Eyes Baby
9. Tyler Hubbard - Dancin' In The Country
10. Sam Hunt - Water Under The Bridge
Last 30 days:
1. Dean Brody - You Got the Wrong Guy
2. HARDY - wait in the truck
3. Morgan Wallen - Thought You Should Know
4. Lainey Wilson - Heart Like a Truck
5. Blake Shelton - No Body
6. Carly Pearce - What He Didn't Do
7. Keith Urban - Brown Eyes Baby
8. Sam Hunt - Water Under The Bridge
9. Tenille Arts - Girl to Girl
10. Parker McCollum - Handle On You
Contacts
Address:&nbsp
25 Ontario Street Orillia, ON
Telephone:&nbsp
705-722-5429
Social networks
Share
Comments