Waiting.. (Radio Edit)
City and Colour
23 hours ago
Woman Woman
AWOLNATION
23 hours ago
KD and Lunch Meat
Boy Golden
23 hours ago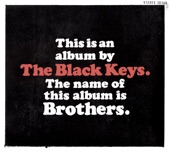 Howlin' for You
The Black Keys
23 hours ago
Fire
Black Pumas
23 hours ago
BRIGHTSIDE
The Lumineers
23 hours ago
The Rock Show
Blink-182
23 hours ago
Paper Planes
M.I.A.
23 hours ago
Blow Up
The Beaches
23 hours ago
The Middle
Jimmy Eat World
23 hours ago
View more
CFNY 102.1 The Edge FM - live
CFNY-FM branded on-air as 102.1 The Edge is a Modern Rock Canadian radio station based in the Greater Toronto area.
Tune in into 102.1 The Edge to listen to a complete and varied schedule, with the best rock music and entertainment shows.
The Edge is one of the most listened modern rock radio stations in the World.
The Edge FM distinguished itself for being one of the first radio stations in Canada to play this alternative music genre.
Main Programs
Edge Mornings
Fearless Fred
Ongoing History
Citizen Edge
Edge Music
Kid Craig
Main DJs
Melani
Adam
Carly Meyers
Fred
Alan Cross
Greg Beharrell
Categories:&nbsp
Alternative Rock, Rock
Frequencies CFNY 102.1 The Edge FM
Brampton: 102.1 FM
Top Songs
Last 7 days:
1. Vance Joy - Missing Piece
2. Warner/Chappell Productions - Big Time Smiles
3. Modest Mouse - We Are Between
4. Milky Chance - Colorado
5. Mother Mother - Sick of The Silence
6. Cold War Kids - What You Say
7. Our Lady Peace - Stop Making Stupid People Famous (feat. Pussy Riot)
8. The Beaches - Blow Up
9. Nathaniel Rateliff & The Night Sweats - Survivor
10. JJ Wilde - Off the Rails
Last 30 days:
1. David Rowe - Kids Cause Chaos
2. Vance Joy - Missing Piece
3. Modest Mouse - We Are Between
4. Cold War Kids - What You Say
5. Milky Chance - Colorado
6. Warner/Chappell Productions - Big Time Smiles
7. The Beaches - Blow Up
8. Mother Mother - Sick of The Silence
9. Boy Golden - KD and Lunch Meat
10. JJ Wilde - Off the Rails
Related Podcasts
Contacts
Social networks
Share
Comments