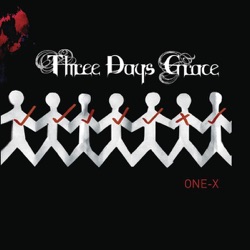 Animal I Have Become
Three Days Grace
23 hours ago
Welcome to the Black Parade
My Chemical Romance
23 hours ago
I Love Myself Today
Bif Naked
23 hours ago
Around the World
Red Hot Chili Peppers
23 hours ago
Becoming
Volbeat
23 hours ago
Another Sunday
I Mother Earth
23 hours ago
No Sleep Till Brooklyn
Beastie Boys
23 hours ago
Hail to the King
Avenged Sevenfold
23 hours ago
Wasting My Time
Default
23 hours ago
Dragula
Rob Zombie
23 hours ago
View more
CFBR 100.3 FM The Bear - live
Edmonton's Best Rock
CFBR-FM commonly called as 100.3 The Bear is a Rock music radio station airing from Edmonton, Alberta.
100.3 The Bear is the station to tune in in Edmonton to listen to the best selection of active, metal and classic rock music.
Not only you'll listen to a great music selection, you'll also find entertainment and news shows that will keep you entertained and informed about everything rock.
Main Programs
Yukon & McCord's… Worst Show Ever
The Jess Jackson Show
The Toby & Warren Show
The Pam Kirby Show
Jason Roberts Show
The Sixx Sense
Main DJs
Yukon
McCord
Jess Jackson
Pam Kirby
Jason Roberts
Nikki Sixx
Frequencies CFBR 100.3 FM The Bear
Edmonton: 100.3 FM
Top Songs
Last 7 days:
1. Papa Roach - No Apologies
2. Saint Asonia - Above It All
3. Giovannie and the Hired Guns - Ramon Ayala
4. Godsmack - Surrender
5. Disturbed - Hey You
6. Five Finger Death Punch - Times Like These
7. Volbeat - Becoming
8. Pop Evil - Eye of the Storm
9. Ozzy Osbourne - Patient Number 9 (feat. Jeff Beck)
10. Nickelback - San Quentin
Last 30 days:
1. Saint Asonia - Above It All
2. Papa Roach - No Apologies
3. Disturbed - Hey You
4. Giovannie and the Hired Guns - Ramon Ayala
5. Pop Evil - Eye of the Storm
6. Ozzy Osbourne - Patient Number 9 (feat. Jeff Beck)
7. Volbeat - Becoming
8. Godsmack - Surrender
9. Five Finger Death Punch - Times Like These
10. Volbeat - Temple Of Ekur
Contacts
Address:&nbsp
18520 Stony Plain Road #100 Edmonton AB T5S 1A8
Telephone:&nbsp
(780) 451-8666
Social networks
Share
Comments