DJ BEGGIN MANESKIN MENGKANE
FIRMAN AR
23 hours ago
Normalize
Mother Mother
23 hours ago
I Hear You Calling
Gob
23 hours ago
Time
Blink-182
23 hours ago
I Don't Know
The Sheepdogs
23 hours ago
Creep
Stone Temple Pilots
23 hours ago
Skin
Arkells
23 hours ago
Possum Kingdom
Toadies
23 hours ago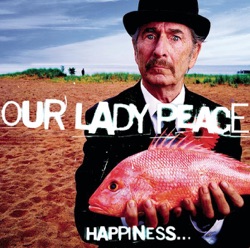 Is Anybody Home?
Our Lady Peace
23 hours ago
Beds Are Burning
Midnight Oil
23 hours ago
View more
CKGE 94.9 The Rock - live
GTA's Rock Station
CKGE-FM, also known as 94.9 The Rock is a rock radio station airing from Toronto, Ontario.
If you're looking for good rock music, 94.9 The Rock is definitely a radio station to check it out.
On CKGE-FM you'll find everything rock, from mainstream to alternative and classic rock music.
Main Programs
Rock Mornings
Meital
5 O'Clock Quittin' Time Tune
90s at noon
The Rock's Generation Next
Rock 20 Countdown
Main DJs
Craig Venn
Lucky
Bob Willette
Doug Elliott
Lee Eckley
Brian Moncarz
Categories:&nbsp
Rock, Alternative Rock
Frequencies CKGE 94.9 The Rock
Oshawa: 94.9 FM
Top Songs
Last 7 days:
1. Metallica - Too Far Gone?
2. Jelly Roll & Lil Wyte - Need A Favor
3. Fall Out Boy - We Didn't Start The Fire
4. Greta Van Fleet - The Falling Sky
5. Foo Fighters - Under You
6. Queens of the Stone Age - Paper Machete
7. Mother Mother - Normalize
8. Blink-182 - Time
9. Arkells - Skin
10. The Glorious Sons - Mercy Mercy
Last 30 days:
1. Metallica - Too Far Gone?
2. Jelly Roll & Lil Wyte - Need A Favor
3. Fall Out Boy - We Didn't Start The Fire
4. Greta Van Fleet - The Falling Sky
5. Queens of the Stone Age - Paper Machete
6. The Glorious Sons - Mercy Mercy
7. Bad Omens - Just Pretend
8. Finger Eleven - Together Right
9. Arkells - Skin
10. Nickelback - San Quentin
Contacts
Address:&nbsp
1200 Airport Blvd, #207 Oshawa, Ontario L1J 8P5
Telephone:&nbsp
905.571.0949
E-mail:&nbsp
steve@kx96.fm
Social networks
Share
Comments