Please Come Home For Christmas
Bon Jovi
1607018251
Christmas Is a Way of Life, My Dear
Chantal Kreviazuk
1607018135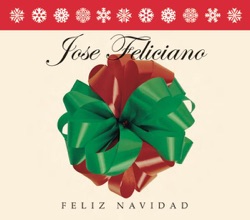 Feliz Navidad
José Feliciano
1607017919
All I Want for Christmas Is You
Michael Bublé
1607017754
Midnight Christmas Eve
Trans-Siberian Orchestra
1607017559
It's Christmas
Tyler Shaw
1607017404
Last Christmas
Wham!
1607017146
Mistletoe
Justin Bieber
1607016935
Baby, It's Cold Outside (with Martina McBride)
Deana Martin & Dean Martin
1607016765
Sleigh Ride
The Ronettes
1607016635
View more
CHQM 103.5 QM/FM - live
Today's Soft Rock
CHQM-FM commercially known as 103.5 QMFM is an adult contemporary radio station from British Columbia.
CHQM-FM is one of the most listened commercial radio stations in Vancouver.
From November to December, 103.5 QMFM changes its format to Christmas music.
Rest of the year, if you tune into the station you'll listen to today's best variety.
Main Programs
The Nat & Drew Show
Today's Best Variety
Love Songs
Olivia Jones
Ray Grover
Top 30 Countdown
Main DJs
Nat
Drew
Leanne McLaren
Arran Henn
Byron James
Ray Grover
Categories: 
Adult Contemporary
Frequencies CHQM 103.5 QM/FM
Vancouver: 103.5 FM
View more
Top Songs
Last 7 days:
1. Deana Martin & Dean Martin - Let It Snow! Let It Snow!
2. Nat Cole King - The Christmas Song
3. Burl Ives - A Holly Jolly Christmas
4. Orfeh - Christmas (Baby Please Come Home)
5. Frank Sinatra - Santa Claus Is Coming to Town
6. José Feliciano - Feliz Navidad
7. John Stevens - I Saw Mommy Kissing Santa Claus
8. Elvis Presley - Blue Christmas
9. Eagles - Please Come Home for Christmas
10. Brenda Lee - Rockin' Around the Christmas Tree
Last 30 days:
1. Deana Martin & Dean Martin - Let It Snow! Let It Snow!
2. Aretha Franklin & Eurythmics - Winter Wonderland
3. Nat Cole King - The Christmas Song
4. Eagles - Please Come Home for Christmas
5. Andy Williams - Happy Holiday / The Holiday Season
6. Burl Ives - A Holly Jolly Christmas
7. Orfeh - Christmas (Baby Please Come Home)
8. José Feliciano - Feliz Navidad
9. Bobby Helms - Jingle Bell Rock
10. Frank Sinatra - Santa Claus Is Coming to Town
Contacts
Social networks
Share
Comments
Discover radio stations by genre
Choose the city of your radio